We place PERM recruitment "Immigration Ads".

Nationwide Service. Fast, Affordable, Simple.
Tear Sheets, Evidential Documents, PDF Printouts.
Immigration advertising in the United States refers to the recruitment phase of the PERM Labor Certification process.
Immigration advertising is a coordinated process between the Employer and Attorney. We Can Help! 
PERM-Ads.com Immigration Advertising Services
DOL "Mandatory Recruitment Steps"
2 Sunday ads in a Newspaper of General Circulation
DOL "Additional Recruitment Steps" (Choose 3 or 4)
Local or Ethnic Newspaper

Employer Website

Radio Station

Trade Journal

Online Job Board
The Recruitment Ad Process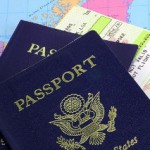 The PERM recruitment process is one by which employers place a series of ads with the immigration advertising department of major newspapers, as well as with radio, journal, online job search engines, university campuses, employer websites, etc.
This is done in line with the legal guidelines specified by the Code Of Federal Regulations (CFR).
Our immigration advertising service is meant for Employers, also streamlines the efforts of the Attorney working on the case.  They don't have time to devote to immigration advertising because it consumes a lot of valuable staff time, and the law prescribes their involvement should be minimal if not nil.
Frequently Asked Questions
For employers, the immigration advertising process has two key questions that come up:
"How do we get the ad composed properly to meet the CFR Part 656 guidelines?"

"How do we get cost-effective ads?"

"How can we get hard copy tear sheets and evidence printouts?"

"How can limit the amount of precious time our paralegals devote to recruitment?"

"Are there alternate news media outlets that can handle the ad?"
The answer is:  Consult with an immigration advertising firm such as PERM-Ads.com, by using our Online PERM Ad Quote Request Form.
You can also download our immigration advertising brochure.
If needed, you can always contact us at 1-844-504-7376, and we will be happy to answer any questions.
Our service offers low cost ads, advice on how to compose the ads, tools to make the ads perfectly every time.
Our Online Tracking System
You can login and create, edit, list, and update any information on the case, including:
Company Name – The company name is often not exactly the same as the DBA name.

DBA Name – The legal name of the firm that Dept. of Labor will seek in their database of existing companies.  If it is not found, you will be sent a Business Existence Review email.

Federal Tax ID Number FEIN – This is critical, your attorney needs for you to supply the correction version of this, -not from an old version of the company, but the current one!

State Insurance Number – Every State differs on their implementation of this number, but it is often instrumental in filing a SWA Job Order.

Company Mailing Address

Zip Code of Job Location – this often helps determine the Newspaper of General Circulation, as well as which radio stations or other media outlets to run ads in.

Phone and Fax

Contact Email – This is critical, in the event State staff at the SWA need to get in touch with the point of contact for the hire, -you need this to be an active and functional email.

Job Title

Job Description

Salary – Set by the Prevailing Wage Determination

Hours Worked – schedule of work hours the worker will be performing their duties.

Jobsite Location – this is different than the mailing address at times, this is the address the worker will be employed at on a daily basis.

Educational Requirements

Experience Requirements

Newspaper

News ad text

News ad run dates

Radio Station Affidavit – This is a signed and often notarized document showing the ad ran on the station, and what date and time.

Radio script – This is the actual printed version of the radio ad script given to the radio production staff for their use in creating the ad on air.

Air dates and times

Journal name

Journal run date

SWA Job Order information

DOL Registration Information

Employer Website job posting information

All documents attached to case record

Email integration – allows emails to be assigned to specific cases, thereby creating a solid audit trail during and after the case recruitment phase.

Calendaring/ recruitment scheduling – effective calendaring & sequencing of the ad placements in line with case design and media outlet ad availabilities.

Ad proofs, PDF images

Case timeline

Attorney name

Paralegal name

Secretary name

Attorney address, phone and email.
We can do immigration ads in all states and cities including:
Immigration Advertising California
Los Angeles – LA Daily News & LA Times

Los Angeles County

Orange County – Orange County Register & LA Times Orange County Edition

San Francisco – San Francisco Chronicle

San Diego – San Diego Union Tribune

Sacramento – The Sacramento Bee

San Jose – San Jose Mercury News

Fresno – The Fresno Bee

Long Beach

Oakland – The Oakland Tribune

Santa Ana

Anaheim

Bakerfield

Riverside – Riverside Press Enterprise

Stockton

Chula Vista

Fremont

Irvine

Modesto

Glendale
Immigration Advertising Florida
Miami – The Miami Herald

Palm Beach – Palm Beach Post

Tampa Bay – Tampa Bay Tribune

Jacksonville –

St. Petersburg

Orlando

Tallahassee

Ft. Lauderdale
Immigration Advertising Texas
Dallas

Fort Worth

Houston

San Antonio

El Paso
Immigration advertising is a coordinated effort between the employer and attorney.  We can help!