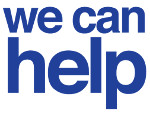 We Can Place This For You:
If you are an Employer / Petitioner, or Attorney / Law Firm, and would like our firm to place a SWA Job Order in the State of Wisconsin on your behalf for the purposes of completing recruitment for a PERM Labor Certification, please fill out our simple PERM Ad Quote Request Form. This form is also on this page to the right of this text.
Our staff will reply back with the necessary information to get this done immediately, or within your required case schedule.


For interested State Authorities, We Do Not Charge For SWA Job Orders but rather the service of coordination and evidential documentation of the postings.


The specific website to place a Job Order for the State of Wisconsin is at the Job Center Of Wisconsin.
To set up an account you need a few things first, the image below shows some of it, -it's one of the easier SWA Employer Registrations we have seen.
It's pretty clear that doing a SWA Job Order in Wisconsin is easy, they just want the employer's name and address and contact info.  That's great, some states make it almost impossible to register or even see your Job Order (don't believe us, check Arizona!).
Their site says:
Self Registration

Welcome to the DWD/Wisconsin User Name self registration process. Self Registration allows you to create your personal DWD/Wisconsin User Name. This is your key to doing secure business with the Department of Workforce Development over the Internet.

Requesting a DWD/Wisconsin User Name and Password

You will need to provide a minimal amount of user information to enable DWD to create a DWD/Wisconsin User Name for you. DWD is required by state and federal law to keep user information you provide confidential. Please see the User Acceptance Agreement for additional information. NOTE: An account not accessed within the past 26 months will be considered dormant and may be deleted without warning, following security best practices. If you need an account after the original is deleted, you will need to register for a new account and request the required access authorization.
After you register, you will get a password confirmation by email and be able to post the job ad, which should run for 30 days per the usual DOL PERM rules. A good way to document is to make use of the Print To File function of the Firefox web browser, which will let you also configure the type of information displayed in the printout.  The options tab will allow you to show URL, and date.  These are excellent tools to use when documenting PERM recruitment.
Basically, the Job Center of Wisconsin is a sub-site of the more formal entity known as the Wisconsin Department of Workforce Development
If you should require other forms of recruitment, try out our service!
PERM Ad Quote Request
Newspapers, Radio Stations and Journals all price ads based on the amount of text you submit. Help us get you an ad cost quickly by filling out the information relevant to your request and we will get back to you immediately with a complete PERM Ad price quote.