PERM recruitment in Atlanta GA is easy with PERM-Ads.com. If your firm currently engaged in the Labor Certification process and needs to place classified or online job ads, or post a SWA Job Order, we can help.
Click here to request a FREE price quote for your Atlanta GA PERM recruitment advertising package, -there is no obligation to buy.
Our firm has been placing 20 CFR 656.17-compliant immigration recruitment advertising for PERM Recruitment in Atlanta, as well as nationwide, since 2005.
Ad Pricing / Placement:
We can compose, abbreviate, price, schedule, place and collect evidence for your Sunday or weekday newspaper ads in Atlanta's "Newspaper of General Circulation", as well as any relevant Local and Ethnic papers, Radio stations, and on-line Job Boards such as Indeed.com, DICE.com, Monster.com and Careerbuilder. We can also place your ad on one or many Trade Association Job Boards. Our firm can also handle placement of Supervised Recruitment ads.
Evidence / Documentation:
Every ad package comes complete with Tear Sheets and the relevant Evidential Printouts in PDF format sent by email or delivered in hard copy format via FedEX, US Postal Service or even by Courier / Messenger.
SWA Job Orders:
We can also assist your efforts by helping your firm register and place a SWA Job Order on the State Workforce Authority site for the Georgia Department of Labor.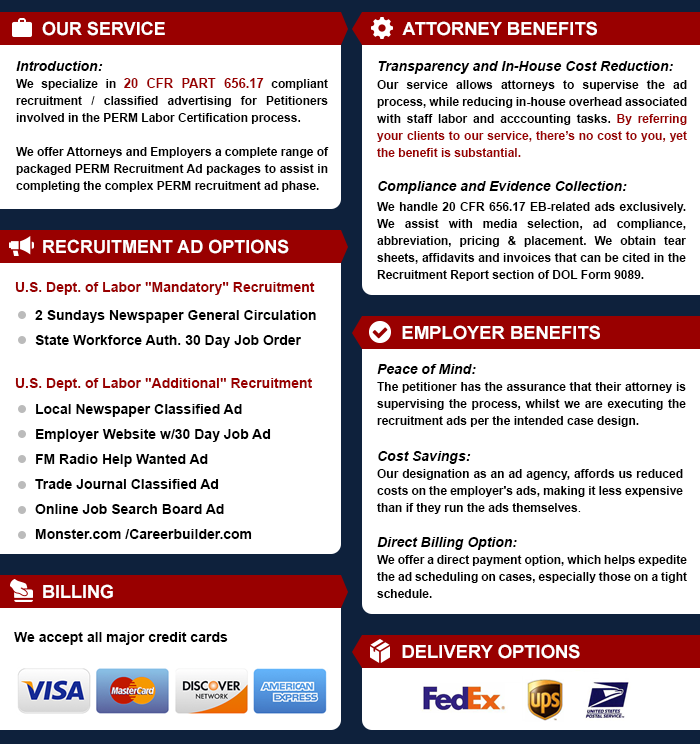 PERM Recruitment Atlanta, GA
We can place ads for you in the Atlanta Journal Constitution as well as the relevant Local daily or weekly newspaper.  Our firm specializes in creating the correct package of ads to fulfill the DOL requirements.  Our newspaper database has the direct contact information for every paper in the State, allowing us to tailor your ad package to fit the specific job locale.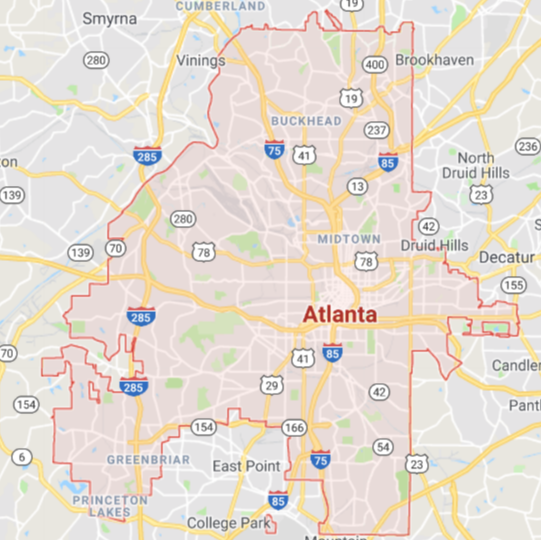 PERM Recruitment in Any City or State:
We can run PERM Recruitment within any city or state in the U.S. Below is our Media Map, showing all newspapers of general circulation, local daily and weekly papers, as well as radio stations.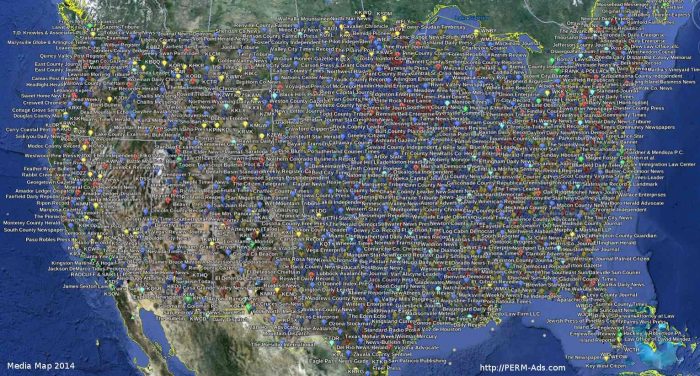 DOL Mandatory PERM Recruitment Advertising Requirements:
DOL Additional Options: (choose 3 or more)
Local or Ethnic Newspaper Ads
Employer Website Job Postings [New and/or existing websites!]
Online Job Boards [Monster.com, Careerbuilder, Indeed.com]
Trade Journals & Trade Association Job Boards
Tear Sheets & Affidavits Included:
The primary goal of PERM recruitment advertising for attorneys and employers is obtaining evidence of the ads having run, that they can cite in the "recruitment report" section of attestation known as DOL Form 9089.
SWA JOB ORDER / ONLINE JOB ADS EVIDENCE:
All SWA Job Orders, Online Job Board, and Employer Website job postings are documented and the evidence is sent in electronic PDF format suitable for upload to the DOL Online system.
NEWSPAPER AD EVIDENCE:
All newspaper of general circulation, local daily and weekly print ads are documented and the evidence is sent in electronic PDF format suitable for upload to the DOL Online system.
RADIO AD EVIDENCE:
All job ads run on radio are documented by way of the Radio Ad Script, as well as the Radio Station Invoice. Both are sent in electronic PDF format suitable for upload to the DOL Online system.

For newspaper print ads, we offer both hard copy and electronic tear sheets, depending on what the newspaper itself actually provides. Most newspapers now consider hard copy tear sheets out-dated and inefficient, so they normally provide only electronic tear sheets. This is acceptable due to the fact DOL itself prefers electronic submission of ad evidence.
All radio ads come with a script, and invoice / affidavit from the radio station warranting the ads ran at a specific time and date. Details include employer business name and job title advertised.

Direct Billing & Online Payment Options:

We can bill employers directly, which frees law firms from endless and costly accounting overhead. Online payment is available, as well as credit card payment via fax, email, or phone.
Evidence Delivery Options:
Evidence via Electronic Documents in Email:
Our firm can email you the PDF format tear sheets, radio scripts and invoices, as well as any online printouts of SWA Job Orders, Online job postings, etc.
Evidence documents delivered via USPS, UPS or FEDEX:
For attorneys that wish to have paper copies, we can arrange delivery via one of the major services, or even a local courier.

Ad Tracking System:
We run a state-of-the-art tracking system that is specifically designed for PERM. Your staff can track and monitor the ad placement status & evidential document acquisitions for hundreds of cases.