PERM Attorneys & Employers, we can help you with pricing, proofing, and placement of Labor Certification immigration advertising in Miami, Florida.
As a full service PERM ad agency, we are dedicated to getting your ads in one time, and exactly in the format required.
If you need immigration advertising in Miami Florida, the newspaper of General Circulation is Miami Herald. We have an excellent relationship with this paper and can get the employer a discount.
For attorneys, we'll vet the text for PERM Labor Certification compliance.

For employers, we'll abbreviate and reduce the ad text to save money.
Immigration Advertising Miami Florida: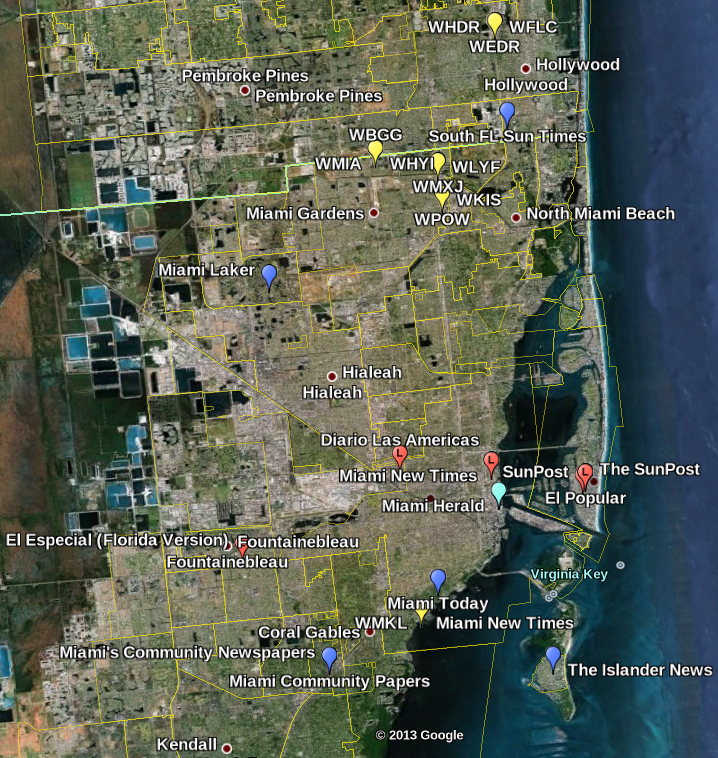 Sample PERM Ad Quote Pricing:
If your ad text is as follows:
Associate Software Engineer. Develop powerful tool sets primarily for art & game content creation. Requires expertise in C/C++, Java, Phyton, MEL, Maya C++ API, etc. Req. BS in Comp. Science or rel. field & 5 mos. exp in job or 5 mos. exp in rel. occup. Any suitable combo of educ, training &/or exp is acceptable. Jobsite: Miami, FL. Send resume: J. Smith, Your Company, Inc, PO Box 18979, Miami, FL 33131
Your pricing will average out to:
SWA Job Order Florida $145.00
News 2 Sundays & 30 Days Online $1,185 Miami Herald

Local Newspaper $120 South Florida Sun Times

Employer Website

$140.00

FM Radio Ad $270.00

Several options exist to cut costs, there are cheaper "local" papers, and you can elect not to run the 30 days online with the paper. The ad text can also be reduced significantly, check out our "Example PERM Job Ad" article.

If you would like a quote on immigration advertising in Miami Florida, pass on the hard work to us, as an ad agency we get a discount.
This makes it cheaper to go with us vs. run the ads yourself, plus you have our skills & staff at your disposal.
We can get results from the media outlets quickly, including tearsheets, affidavits, and other useful proofs and evidence you can submit with your 9089 filing.
Request a Quote now!