State Workforce Authority/ SWA Job Order:
A "mandatory" step in the PERM process is to register the prospective employer at the relevant State Workforce Authority. This can be done on-line at any one of the State controlled websites, all of whom have a Job Order page.
AILA members also have the added benefit of getting the documents in PDF form from the AILA website's on-line library.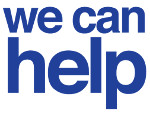 We Can Place This For You In Any State:
If you are an Employer (Petitioner), or Attorney / Law Firm, and would like our firm to place a SWA Job Order in any State on the Employer's behalf for the purposes of completing recruitment for a PERM Labor Certification, please fill out our simple PERM Ad Quote Request Form. This form is also on this page to the right of this text.
Our staff will reply back with the necessary information to get this done immediately, or within your required case schedule.
For interested State Authorities, We Do Not Charge For SWA Job Orders but rather the service of coordination and evidential documentation of the postings.
Requirements for filing a SWA Job Order:

Company FEIN (Federal Employment Identification Number)

Company address, job response contact, email & phone:
This information is required in order to register the sponsoring company before the actual SWA Job Order, and is usually not displayed, as the electronic filing procedure allows it to be suppressed, in order to afford the employer a choice as to how respondents contact the employer.  SWA Registration allows  an employer to post/edit/manage SWA Job Orders in that particular state.

Education, Training, Job Experience:
Please list in detail the relevant requirements for this job if they are not already specified in the ad text.

UIN (Unemployment Insurance Number)
Every SWA refers to this number differently.  As an example, this number is referred to in California as an EDD# (Employment Development Department). It can range from 5-9 digits.  It is usually required by most states to complete their Online registration.

Salary & Benefits
Whenever possible please include the salary on all requests.  It may not be required for a particular state, but when it is, the electronic filing cannot be completed unless an actual number is specified.  Benefits do not need to be listed, but it's good to keep in mind the general benefits package.
SWA Websites Listed By State:
| | |
| --- | --- |
| State SWA Main Site | State Agency Name |
| Alabama | Alabama Works |
| Alaska | Alaska Department of Labor & Workforce Development |
| Arizona | Arizona Job Connection |
| Arkansas | Arkansas Job Link |
| California | California Employment Development Department |
| Colorado | Colorado Department of Labor and Employment |
| Connecticut | Connecticut Department of Labor |
| Delaware | Delaware Job Link |
| District of Columbia | DC Department of Employment Services |
| Florida | Florida Department of Economic Opportunity |
| Georgia | Employ Georgia |
| Hawaii | HireNet Hawaii |
| Idaho | Idaho Department of Labor |
| Illinois | Illinois Department of Employment Security |
| Indiana | Indiana Department of Workforce Development |
| Iowa | Iowa Workforce Development |
| Kansas | Kansas Labor Information Center |
| Kentucky | Kentucky Career Center |
| Louisiana | Louisiana Workforce Commission |
| Maine | Maine Job Link |
| Maryland | Maryland Workforce Exchange |
| Massachusetts | Massachusetts Department of Workforce Development |
| Michigan | Michigan Department of Labor and Economic Opportunity |
| Minnesota | Minnesota Department of Employment and Economic Development |
| Mississippi | Mississippi Department of Employment Security |
| Missouri | Missouri Workforce Development |
| Montana | Montana Department of Labor and Industry |
| Nebraska | Nebraska Department of Labor |
| Nevada | Nevada Workforce Development |
| New Hampshire | New Hampshire Employment Security |
| New Jersey | New Jersey Labor Department |
| New Mexico | New Mexico Workforce Connection |
| New York | New York Department of Labor |
| North Carolina | North Carolina Department of Commerce |
| North Dakota | North Dakota Workforce Connection |
| Ohio | Ohio Department of Job and Family Services |
| Oklahoma | Oklahoma Employment Security Commission |
| Oregon | Oregon Department of Community Colleges and Workforce Development |
| Pennsylvania | Pennsylvania Department of Labor and Industry |
| Rhode Island | Rhode Island Department of Labor and Training |
| South Carolina | South Carolina Department of Employment and Workforce |
| South Dakota | South Dakota Department of Labor and Regulation |
| Tennessee | Tennessee Department of Workforce Development |
| Texas | Texas Workforce Solutions |
| Utah | Utah Department of Workforce Services |
| Vermont | Vermont Job Link |
| Virginia | Virginia Workforce Connection |
| Washington | Worksource Washington |
| West Virginia | WorkForce West Virginia |
| Wisconsin | Wisconsin Department of Workforce Development |
| Wyoming | Wyoming@Work |