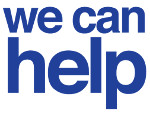 We Can Place This For You:
If you are an Employer / Petition, or Attorney / Law Firm, and would like our firm to place a SWA Job Order in the State of Texas on your behalf for the purposes of completing recruitment for a PERM Labor Certification, please fill out our simple PERM Ad Quote Request Form. This form is also on this page to the right of this text.
Our staff will reply back with the necessary information to get this done immediately, or within your required case schedule.

For interested State Authorities, We Do Not Charge For SWA Job Orders but rather the service of coordination and evidential documentation of the postings.
What agency administers the SWA Job Order process?

Texas Workforce Commission runs a site at this address. They cover many services, and in one area of the site there's a link for Businesses and Employers. We'd put the link but it's an SSL link, so here's the main page.
 WorkInTexas.com Job Orders
Once you are on the actual WorkInTexas website, you'll be able to register as an employer. Remember to have as many details as possible handy, this site is rather involved.
Let Us Help, We Can File For You
We offer a service where we will register your firm with the SWA on your behalf, and post a job order. While we cannot, and do not charge for this service, we charge for the documentation aspect of the service. In order to do this, your firm's owner or Human Resources representative will have to sign some minor legal paperwork.
Why Is This A Benefit?
Attorneys and Employers are already in coordination during such filings, our service helps take work off the attorney's desk, and to streamline, and keep track of the posting.
How Does It Work?
We don't charge for filings, we only charge for documentary evidence collection. We offer the employer a free email box that can handle all incoming communications with the SWA. This helps eliminate the occurrence of job responses getting lost in spam filters.
Texas Workforce