PERM Labor Certification (Green Card) filings depend on getting the recruitment phase completed on time, within compliance and on budget.
Our comprehensive database of media outlets streamlines our FREE PERM Advertising Quote turnaround into mere hours vs days. Our 16 years of experience has allowed us to form long-term connections with the ad reps at all major newspapers and radio networks.
Our map demonstrates how quickly we can pinpoint the proper media that serve within the job location's zip code, and put together a recruitment package for the attorney's review.
The media outlets in this map are actually so numerous you'd have to view them at city level.  Feel free to request a "city-level media map" with your next FREE PERM Advertising Quote from us.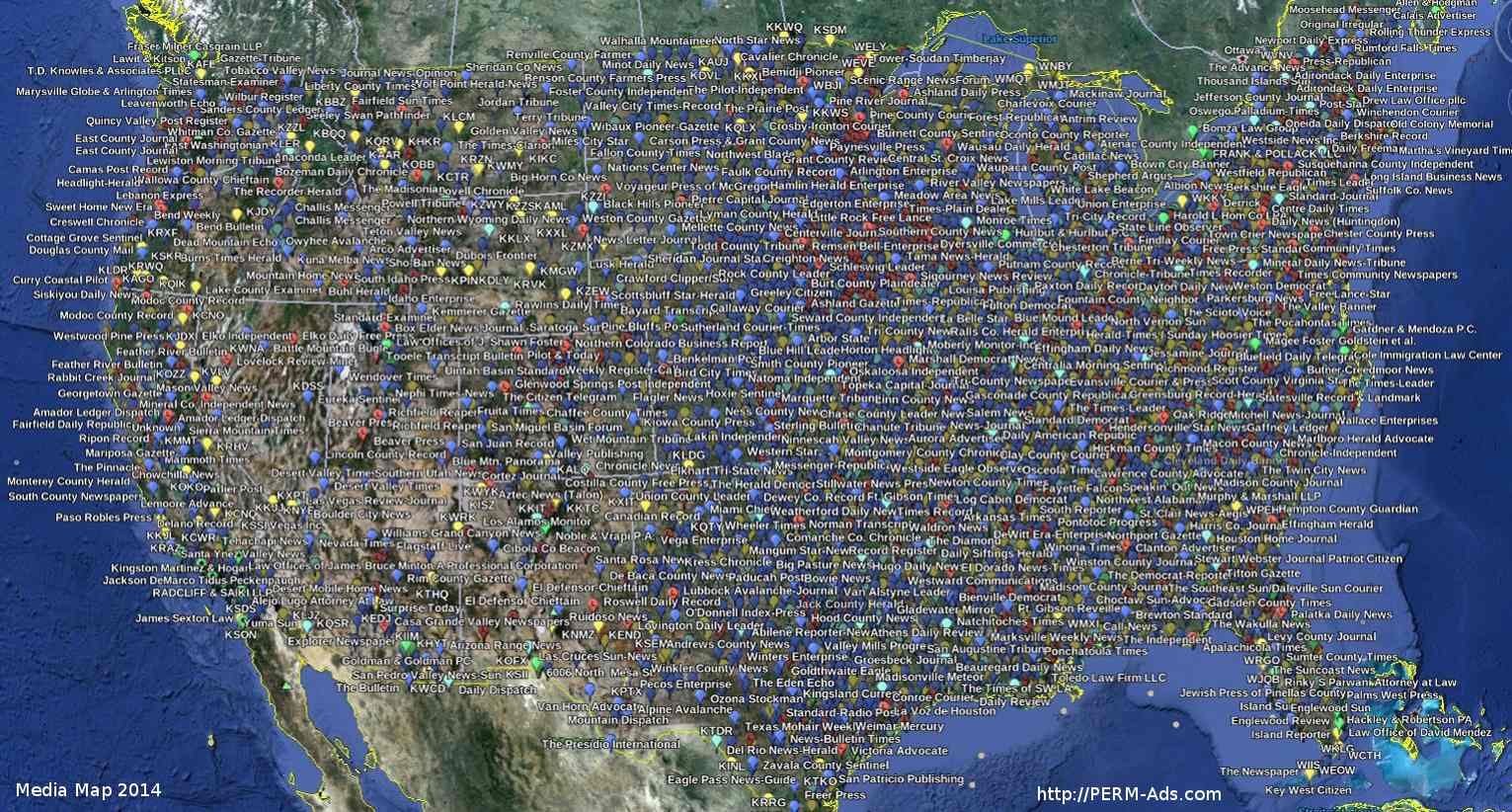 PERM Ad Quote Request
Newspapers, Radio Stations and Journals all price ads based on the amount of text you submit. Help us get you an ad cost quickly by filling out the information relevant to your request and we will get back to you immediately with a complete PERM Ad price quote.